Print this page
Things to see in Milan: Galleria Vittorio Emanuele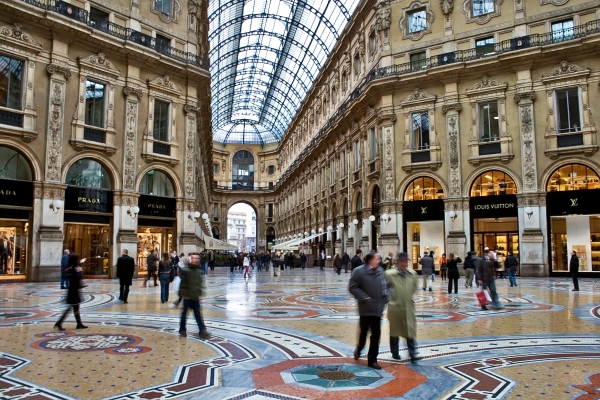 The Galleria Vittorio Emanuele II was opened in 1867 and completed in 1878, is the walkway of excellence that connects Piazza del Duomo to Piazza della Scala.
This impressive gallery is also nicknamed "the Lounge of the Milanese" for the environment gorgeous, but also for elegance and wealth of prestigious shops, brands, restaurants, trendy bars and very famous bookstores.
The gallery is formed by a plant to cruise inside which stands out the central dome in iron and glass. It is 196 meters long and connects Piazza del Duomo with Piazza della Scala.
The arms of the dome are high up to 47 meters, are depicted in mosaic continents Asia, Africa, Europe and America. The entire gallery is covered by the iron and glass plates.
In the center of the gallery is located on the floor of the Savoy symbol with a white cross on a red field and the famous "Bull" indicated with "attributes" in sight. In fact it is said that anyone who turns with the heel 3 times at 360 degrees on the "attributes" of Taurus will be kissed by fortune.