Print this page
San Maurizio al Monastero Maggiore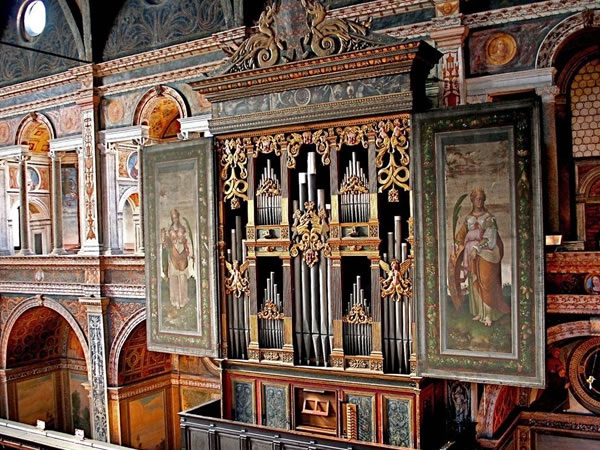 San Maurizio al Monastero Maggiore
The Church of San Maurizio al Monastero Maggiore was conceived as part of the female convent of the Benedictines, the most important congregation in Milan. At present the church presents an unbeatable state of preservation and the convent functions as headquarters of the Archaeological Museum of Milan.
The interior of San Maurizio
The sober exterior appearance of the church hides an incomparable beauty inside. The walls are covered with beautiful, well-preserved 16th-century frescoes.
Moving through the church you will discover the greatest of its secrets. It is divided in two by means of a central wall; In the entrance area were the citizens who attended the mass, while in the interior were placed the nuns.
In the area reserved for the nuns you can see a beautiful organ of 1554 that still works.
The Church of San Maurizio is one of the most special of the city thanks to its curious central partition and to the enormous works of art that compose the frescoes of its walls.
If you have enough time you can visit the rest of the monastery facilities where the Archaeological Museum of Milan is located.