Print this page
Things to see in Milan: Piazza della Scala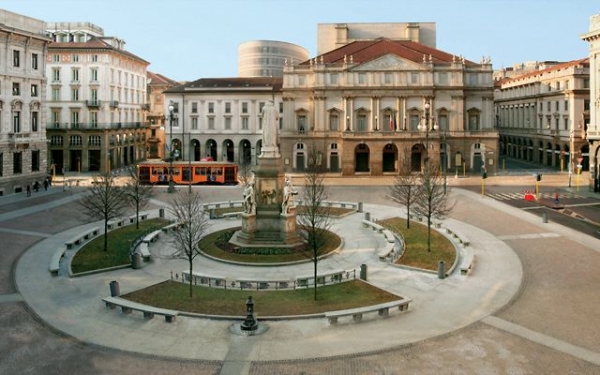 Piazza della Scala starts or ends depending on your point of view at the end of the northern Galleria Vittorio Emanuele II, which connects Piazza Duomo. This entire area is considered the "heart of Milan": The monumental area enclosed between these two spaces, which is both the administrative center of the City and the Religious and Cultural.
The Teatro alla Scala urbanistically interacts with the other buildings that face: Palazzo Marino, in front, and the two palaces of the Italian Commercial Bank on the sides.
The name of the square is due to the well known "Temple of the Opera", the Teatro alla Scala, which in turn takes its name from the destroyed church of Santa Maria della Scala, whose area was built.